F. Hoffmann-La Roche AG - B098 IVR
One of the equipment innovation highlights is the modular laboratory concept which allows individualized reconfiguration of the animal holding and study rooms within two weeks including a completely automated decontamination.
Pharmaplan has been the general design contractor of this highly automated laboratory facility with focus on flexibility, functionality, automation, and security. Roche will centralize all of Basel's in vivo research units into this new building, which covers present and future needs. The equipment innovations that are found in every part of the project aim to protect researchers and animals, drive efficiency, and set new industry standards for animal research.
| | |
| --- | --- |
| PROJECT | B098 IVR |
| LOCATION | Basel, Switzerland |
| CUSTOMER | F. Hoffmann-La Roche AG |
| DURATION | 2014-2019 |
| TIC | 250 m. CHF |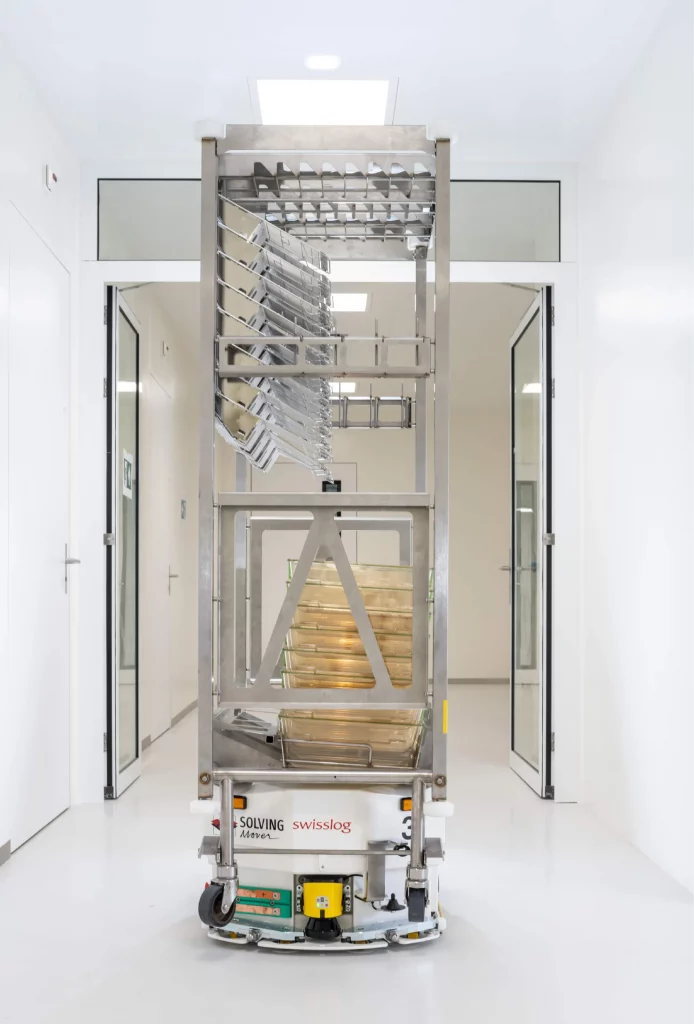 The scalable laboratory sizes and modular units allow quick changes according to individual needs. Another highlight is the customized laboratory furniture and specialized equipment as well as the fully automated cage handling and cleaning process, while using AGVs and robots.