TTP Group opens Pharmaplan branch in Stein
TTP Group (Rosenheim)/Pharmaplan AG (Basel), February 1st, 2022: TTP Group is opening another Pharmaplan branch in Stein, in the newly developed Rhine Valley Life Science Park. The company thus intends to meet the increased demand for engineering services at the site. As the strategic engineering partner of Novartis Pharma AG for all baseload projects in the Rhine Valley, Pharmaplan will also be able to offer its engineering services and proven portfolio management in the future to other established pharmaceutical and biotech companies in the park from its new office.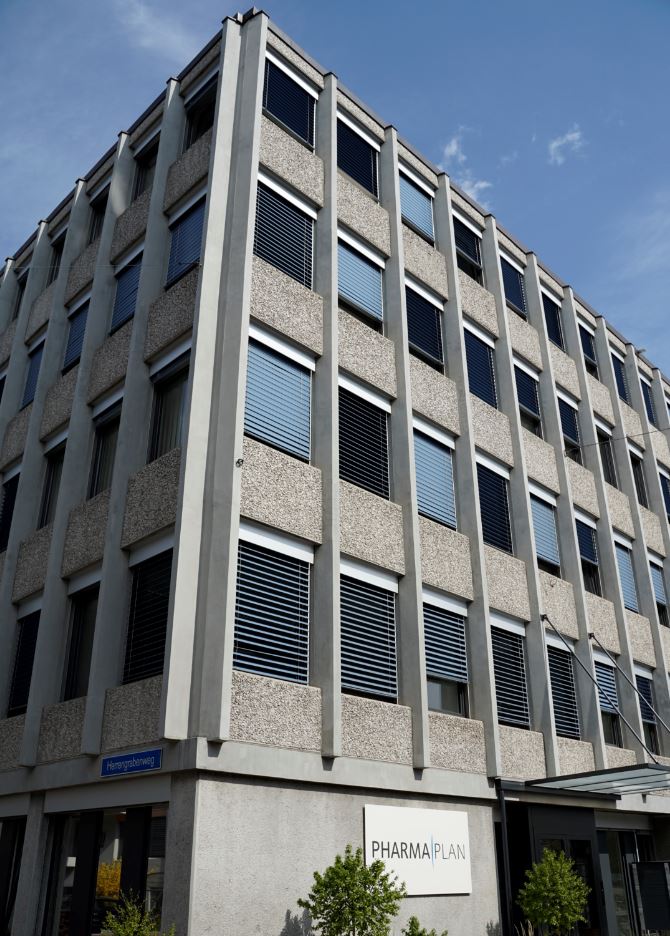 Headquarter of  Pharmaplan AG in Basel
With Novartis opening the production site in 2021, a wide range of companies from the life science sector are expected to settle there. The chemical and pharmaceutical group Lonza has already been represented in Stein since 2019, the biotechnology company Celonic since the beginning of 2021. Pharmaplan has been active in Stein for more than 10 years and possesses core competencies that are in demand in many areas. The new branch also gives Pharmaplan a decisive strategic advantage to secure its position as Swiss market leader.
Project Manager and Portfolio Manager Francis Hartmann has been familiar with the site in his role for many years in numerous projects: "With the new office, we are directly on-site as the engineering partner for the entire campus. Thanks to our site-specific know-how, we can provide Novartis, Lonza, Celonic, and future pharmaceutical and biotech companies with targeted and rapid planning and construction of their production and research capacities, while also supporting our customers with our extensive site engineering service portfolio in all areas."
From rebuilds and conversions to (re)qualification, expansion, and modernization of existing facilities, Pharmaplan covers the entire engineering life cycle. As an EPCMV partner, Pharmaplan also takes over the entire planning and realization of research and production facilities for larger investment projects. The new office offers space for 30-40 employees from the fields of architecture, engineering, and science.
Address: Pharmaplan AG, Life Science Park Rheintal, Schaffhauserstrasse 101, WST-308, 4332 Stein.
Media Contact (D)
TTP Group Deutschland
Iris Huber
Manager Corporate
Marketing & Communications
Tel.: +49 8031 28 200 116
Mobil: +49 175 19 254 96
Iris.Huber@ttp-group.eu